Samsung's SP-P300ME pocket-sized projector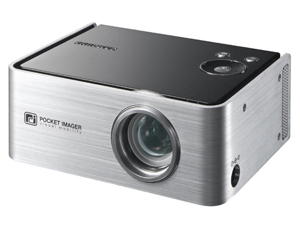 Featuring a Carl Zeiss lens and weighing under 660g, Samsung's SP-P300ME is one of the smallest and brightest DLP LED mobile projectors on the market. Promising high performance, superior style and superb mobility, the SP-P300ME looks set to be the perfect business travel partner.

Despite its size, Samsung's SP-P300ME boasts an impressive battery life of 2.5 hours, 25 ANSI Lumen brightness (hardly a home cinema projector - Ed!), 1000:1 contrast ratio and 25dB fan noise. Designed to meet the needs of the business and home user, the SP-P300ME will also likely become the ultimate fashion gadget for gaming enthusiasts and design-driven business users.

Via .